Flashback!
I never got to show my track set of wheels so I'll do a flashback to when I got them.
Rolling back sometime early 2015…
If you trace back when I got the OZ racing wheels I wanted another set of wheels for the track as I didn't want to change tyres on the same wheel.
Whilst at work I was complaining to Steven about how I couldn't find the wheels I wanted in Australia, UpGarage or Yahoo Japan (I was a noob on searching Yahoo Japan at the time). He then sends me a link about 30 seconds later and I proceed to get grilled, "So much for working in IT".
I was hesitant about getting them and for the next 10 minutes I get peer pressured and get called a 'bitch'. Fast forward 3 months they arrive at my door.
What I bought are WedsSport TC-005 15×6.5 +43 with Bridgestone Potenza RE-11 195/55/15 tyres. Upon closer inspection, the tyres were more than 6 years old and had signs of dry rot so it was time to dump them. Don't want them to explode down a straight now do we?
With literally a day or two before my first track day I was running frantically looking for tyres with a treadwear of 200 (rules stated in Nugget Nationals). Hankook RS3's, Federal 595 RSR's, Kumho KU36's all sold out in 195/50/15 all over Sydney at the time. I call up St George Tyres and they recommend going for the Federal 595 RS-RR's the new Federal tyre to replace the original RSR's they had some in 195/50/15.
I rock up and they realised they only had 2 left. I was pretty bummed out but they said they also have it in 205/50/15, I was like why not since I drove all the way there and only $130 per tyre instead of $100 which is still good value for a semi-slick type road tyre especially for a newbie instead of me going out to buy Advan 08R's which are like $250 per corner.
Fast forward 2 years, a handful of events. 8 hard track days and the Federal 595 RS-RR are beginning to blister especially around the edges probably delaminate soon (not enough negative camber for my driving style).
The Federal's have served me well but now I needed a new set of tyres. I was going to run my third set of wheels with Hankook RS3. Surprise! I bought a set of OZ Racing Routes 15×7 +35. However they feel quite a bit heavier than my TC-005 set so I opted to swap the tyres on the TC-005.
After getting a notification from eBay about their 15% everything I stumbled upon these.
The Kumho V720 tyres are the next generation of extreme summer tyres evolving from the KU36, competing against Bridgestone Potenza RE-71's, Hankook RS4's, Federal 595 RS-RRs, BFGoodrich g-Force Rival S and among others.
Initial reviews of these tyres are mixed, they're fast tyres for autocross in the US without hurting the bank but they seem to overheat on track days but all the cars that do have the issue seem to be the heavier and more powerful cars which are neither for both of my cars. Also, the latest Dodge Viper ACR runs these tyres and holds all the production car records on almost every track in the US, I think that enough has sold me.
NOT TO MENTION IT'S FRIGGIN $385 FOR A FULL SET + $30 FREIGHT LET ALONE HAVING EXTRA 15% OFF! (Total of $357.25)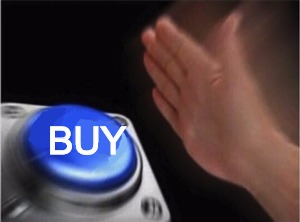 A couple of days later they arrive and I start packing. My parents are relieved that some tyres in the garage are finally going out as it started to look like an actual tyre shop and the neighbours are watching me load the car wondering why does this kid have so many tyres.
Dropped the tyres off at Blair's Tyres in Cabramatta and get charged $20 dollars a pop to replace the tyres and rebalancing. The guys here do quality work and awesome customer service, they will look after your wheels and do requests such as torquing alloy wheel nuts by hand. I keep the 2 rear Federals as they were still in decent shape so I could sell.
After grabbing lunch and picking up the tyres it was time to prepare the car for the drive down to Wakefield for the track such as removing rear seats, packing all the other essential track related tools/equipment and maintenance (changing oils, filters, etc)
Well, that's it! In the next post, we'll find out if we break into that coveted 1:17 and the final review of these tyres. Stay tuned as we head down to Wakefield for the Nugget Nationals!